Maureen Chagnon
Co-Owner & Head Coach
Maureen is owner of both locations for Gymnastics Express. She has a BA in Education from SUNY at Cortland, and has been involved with teaching and coaching gymnasts for over 28 years. Maureen opened New England Gymnastics Express with co-owner Laurie Scanlon in 1988, followed by Gymnastics Express Too in 2008. She is head coach for our Competetive Team. Besides coaching gymnastics at the Elite level, Maureen is an Elite rated judge and an USA Gymnastics Safety Certified instructor. Her passion is teaching pre-school. Last year Maureen was nominated 2011 Region 6 Junior Olympic Coach of the Year along with Blane Jefferson.


Blane Jefferson
Assistant Head Coach
Blane is Assistant Head Coach and has been with our program for 18 years. He has helped develop some of the best gymnasts in the country. His resume includes serving as Asst Coach at Hill's Gymnastics and Head Coach at United Gymnastics in Maryland.
He brings a unique perspective to coaching and the kids love him. Although his
focus is on coaching at the Optional level, he still enjoys teaching a preschool rec class or two. Blane was a gymnast growing up in Maryland. Blane was also nominated for 2011 Region 6 Junior Olympic Coach of the Year.
Brenda McManus
Preschool Director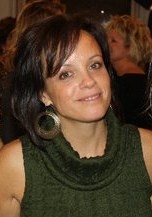 Brenda is our Preschool Director for both gyms. She has been teaching gymnastics for over 25 years and helped to open the Glastonbury Facility in 2008. Brenda grew up doing gymnastics and competed through high schoool. She resides with her husband and 3 boys in Newington.