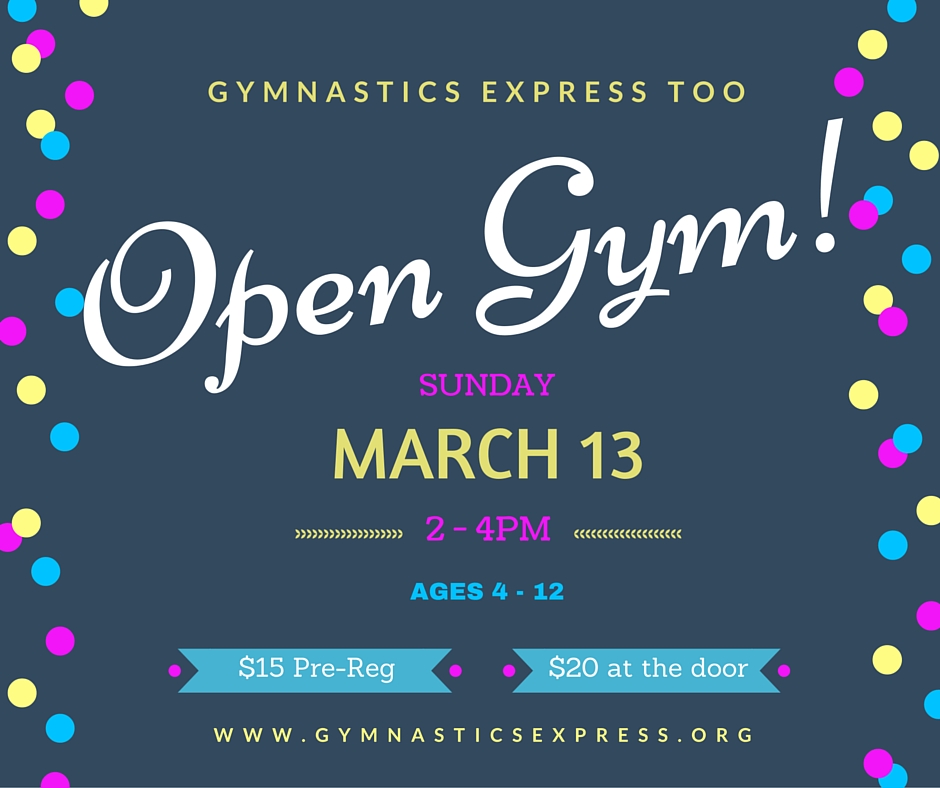 Valentine's/Parent's Night Out!
Enjoy an evening out on the town while we take care of your kiddos! Drop the kids off for dinner and a night of fun. Non-members welcome!

Party Flyer
Printable Registration Form
Winter Break Camp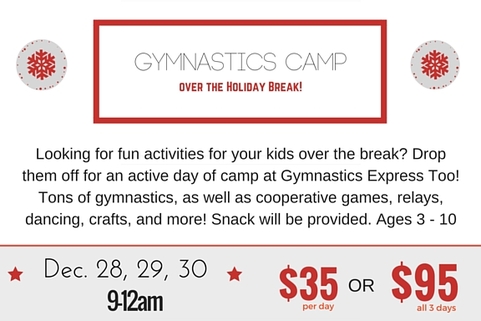 Keep the kids active over the
holiday b
reak with gymnastics! Held at our Glastonbury location. Call the gym to sign up!
Camp Flyer
Printable Camp Registration Form
Drop & Shop Extravaganza
Don't want to bore your children with last minute shopping for the holidays? Drop them off at Gymnastics Express Too for fun and activities!

Drop & Shop Extravaganza Flyer 2015
Halloween Party

Our Halloween party is a big hit at Gymnastics Express Too! Drop your child off for a night of gymnastics fun, games, crafts, and more. Your child will have a blast hanging out with friends their age while you'll have an opportunity to have a night out yourself!

Halloween Party Flyer 2015
Halloween Party Registration Form